Spyrix Free Parental Control
FREEWARE v.1.6 Sep 20,2013
Full control over your children computer
Spyrix Free Parental Control is absolutely free software for protecting children from visiting unsafe and suspicious sites in the Internet.
The program allows closing access to blacklist sites, to categories of sites (like Adult, dating, social network) and to the pages containing specific words from keywords blacklist. In addition to blacklist sites it is also possible to create Alert list sites. Websites from this list won't be blocked; however, the program will create a detailed log of visits these sites.
In additions to controlling access to the site, the program allows detailed monitoring of user activity (running and use of various applications, working with printers and external media).
Keylogger (logs keystrokes) and screenshot loggers (regularly captures screenshots of active applications windows) are also integrated in the software.
Spyrix Free Parental Control has enough set of functions to provide full control of computer usage by children and teens.
Spyrix Free Parental Control Main features:
Keylogger (keystrokes logging)

Undetectable to antivirus software

Clipboard control

Search Engines Monitoring

URL monitoring

Blocking sites: by categories (for example adult,
dating), blacklist of URLs, blacklist of keywords.

Apps activity
Screenshots capture

Alert keywords

Analytics module

User Activity

"Black List" Sites (Alert URLs)

Removable Drives (USB, HDD, SD) Control

Printer Control
Spyrix Free Parental Control will protect your children from:
Indecent Sites. When first video players appeared, porn industry began its development. The population of Internet users is growing constantly, it causes explosion of porn websites. Your children can come across them accidentally or search for them intentionally. There are many places in the Internet that your kids shouldn't visit, like gambling sites, sites advertizing drugs and weapons.
Dangerous Relationships. Nowadays there are numerous ways for your children to communicate with their friends – social networks, emails, instant messengers. But all these methods also allow them communicating with strangers who may turn pedophiles. Such trusted communications can lead to real meetings with terrible consequences.
Excess of Information. Children like to share all information with their friends in social networks, including their home address, plans for nearest weekend and family trip. Do you want everyone to know when your house will be empty?
Internet Overdose. There are over a trillion web pages in the Internet. Children can be there all day long, playing games, browsing sites, chatting. Sitting motionless at the PC won't be good for kids' health and development.
Cyber-bullying. It's always funny for children to talk to their friends and classmates in chats, messengers and social networks. But not all is good. Kids may insult and taunt each other online that sometimes leads to suicide attempts. Unlike physical humiliation, parents won't notice it.
COMPATIBLE WITH:

| | | |
| --- | --- | --- |
| License | freeware | shareware $79.95 $39 |
| | Spyrix Free Parental Control | Spyrix Personal Monitor |
| Audience | Home | Home & Business |
| Keystrokes logging | | |
| Screenshots capture | | |
| Invisible mode | | |
| Clipboard monitoring | | |
| URL monitoring | | |
| Making snapshots from user web camera | | |
| Blocking sites: by categories (for example adult, dating), blacklist of URLs, blacklist of keywords. | no | yes |
| Facebook® includes capture passwords | | |
| Twitter® | | |
| Google+® | | |
| My Space® | | |
| LinkedIn® monitoring | | |
| Skype® | | |
| MSN® | | |
| ICQ® | | |
| Google Talk® | | |
| Apps activity | | |
| Search Engines Monitoring | | |
| 20+ Popular IM Messenger | | |
| E-mail, FTP, LAN log delivery | | |
| Alert keywords | | |
| Analytics module | | |
| User Activity | | |
| "Black List" Sites (Alert URLs) | | |
| Removable Drives (USB, HDD, SD) monitoring | | |
| Printer Monitoring | | |
| Stand-alone Report with Screenshots | | |
| Links | Free Download | Free Download |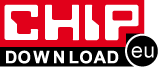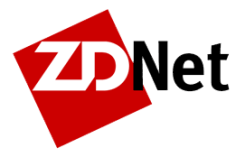 | | |
| --- | --- |
| Property | Value |
| Program Name | Spyrix Free Parental Control |
| Version | 1.6 |
| Release Date | Sep 20, 2013 |
| Operating Systems | Win 8,Win7 x32,Win7 x64, WinServer, WinVista x64,WinXP |
| Byte Size | 4067547 |
| Category | Security & Privacy::Monitoring Software |
| License Type | Freeware |
| Company Name | Spyrix |
| Website | www.spyrix.com |
| Spyrix Keylogger Download | http://www.spyrix.com/download/spc_setup.exe |