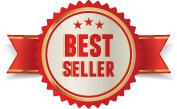 v.5.0.5 Mar 17,2013
Standard License
(up to 2 monitored PC)
Unlimited License
(unlimited monitored PC)
Standard Commercial License
(up to 2 monitored PC)
Unlimited Commercial License
(unlimited monitored PC)
$99

$49

$119

$59

$139

$69

$159

$79

Buy now
Buy now
Buy now
Buy now
| | | |
| --- | --- | --- |
| | + | |

1 License
(1 monitored PC + 1 Cell phone, tablet PC)
1 Commercial License
(1 monitored PC + 1 Cell phone, tablet PC)
$129.90

$88.95

$169.90

$108.95

Buy now
Buy now
v.5.0.5 Mar 17,2013
Standard License
(up to 2 monitored PC)
Unlimited License
(unlimited monitored PC)
Standard Commercial License
(up to 2 monitored PC)
Unlimited Commercial License
(unlimited monitored PC)
$89

$45

$109

$55

$129

$65

$149

$75

Buy now
Buy now
Buy now
Buy now
Payment options
We process all our online orders quickly. A registration key is sent in a few minutes after making the order – 24 hours a day, 7 days a week.
After receiving the order we provide:
— A full version of the program;
— Quick and quality support;
— One year of free updates.
We offer fast worldwide delivery for all our products.
You can choose a purchase option that is the most convenient to you: PayPal, Credit Card, Bank (Wire) transfer.
We also accept phone, fax, mail / check and corporate orders.
Need assistance?
Check out our Customer Support for more information on online payment related issues, order status and transactions.
For prompt service, please state the order number from your confirmation email as a reference. We are happy to answer any questions you might have on the ordering process.
Avangate is the authorized vendor of the products you have added to your shopping cart and your contractual partner.
Hotline: +31 88 000 0008 (International)
+1 (650) 963-5701 (USA/Canada)
(24/7 English phone support for online payment related issues.)