child protect, internet control, internet dangers, key logging, keylogger, keylogging, keystroke recorder, kids safe, monitor, parental control, personal monitor, protect children, REFOG Personal Monitor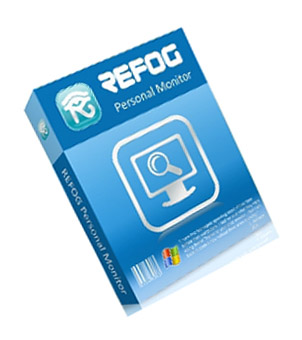 Installation:
On clicking the setup file, you will have to choose from English, French, German, and Spanish languages. This is a good feature of this software. The remaining part of the installation is a routine mater.
You will have to pass through the following screens while installing the REFOG Personal Monitor. The first step is the Welcome. Then you have to go to "EULA." On the Product Information tab, you have to choose the destination location. Select the "Additional Tasks" for creation of desktop icon, and installation of quick help. The program is ready to install. Once the installation is over, you can click on 'Finish'.
On installing the Keylogger after completing the setup, the Setting Wizards takes over. You can configure the REFOG Personal Monitor easily and quickly using this wizard. The best part is that you not pass through these steps necessarily at the time of the initial start of the wizard. You can do it at your leisure too by starting the Wizard from Tools and choosing Settings Wizard. This is a sign of a good approach to the user.
Interface:
The advantage is that the interface is good. It is user-friendly, good looking and easy to understand. You will find the category wise grouping of the customization options and logged information.
Operating System Compatibility:
This software is compatible with all operating systems. There is no problem whatsoever with any operating system.
Security Aspects:
The software is password-protected.

You can access the software by typing the keyword as well as pressing the hotkey configuration.

You can configure the text of the warning message and also turn it off or on as per your requirement.

There is a drawback that users can locate this software easily.

You cannot set up an uninstallation schedule on a pre-specified date.
Monitoring Aspects:
Certain questions require clarifications from the developers.
It can log all the file activities such as opening and closing of files but cannot log the file creation.

It can detect log off time but does not detect log in time.
You can configure screen-shot making. You can do so at every click of the mouse.

You can also choose to take screenshot of entire screen or active window only.

It can log every mouse-click, keystroke, and clipboard content as well.

You cannot find the logon password in the log-files.
Online Monitoring:
This is perfect in all respects.

It can log visited URLs in all browsers other than Safari.

It can intercept both sides of a chat conversation in all messengers other than Skype.

It can make screenshots of featured websites.

However, it does not log the text of outgoing as well as incoming emails.
Reports:
You can configure select users and select programs.

You can set up to clear files automatically and maximize their size.

You can analyze them easily too. You can customize the period of viewing as well as do a keyword search.

It can send the files to a specified email address or FTP server.

You cannot store them in LAN environment or transfer the log files to a USB drive.

There is no provision of logging of events duration as the software can log the happening time but not the duration.
Other Aspects:
It can neither block websites nor work according to schedule.

It has a new feature – "Alarms feature"

It allows user to specify a list of keywords.

On detection, it will send an email to a specified address.

It is available in eleven languages.