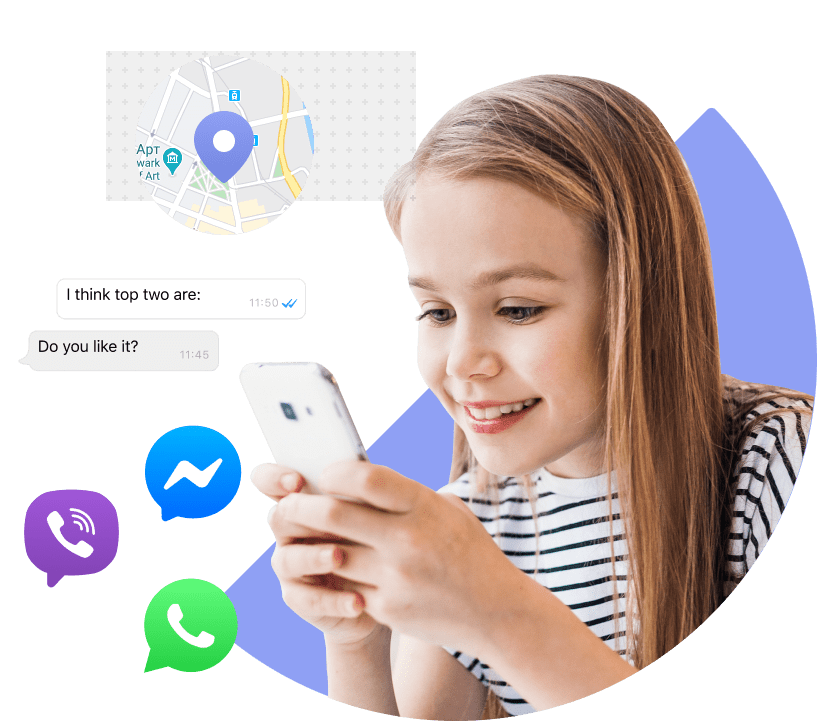 EvaSpy for Android
Silently monitor sms text messages, GPS locations, call details, photos, facebook, whatsapp, web activity and more.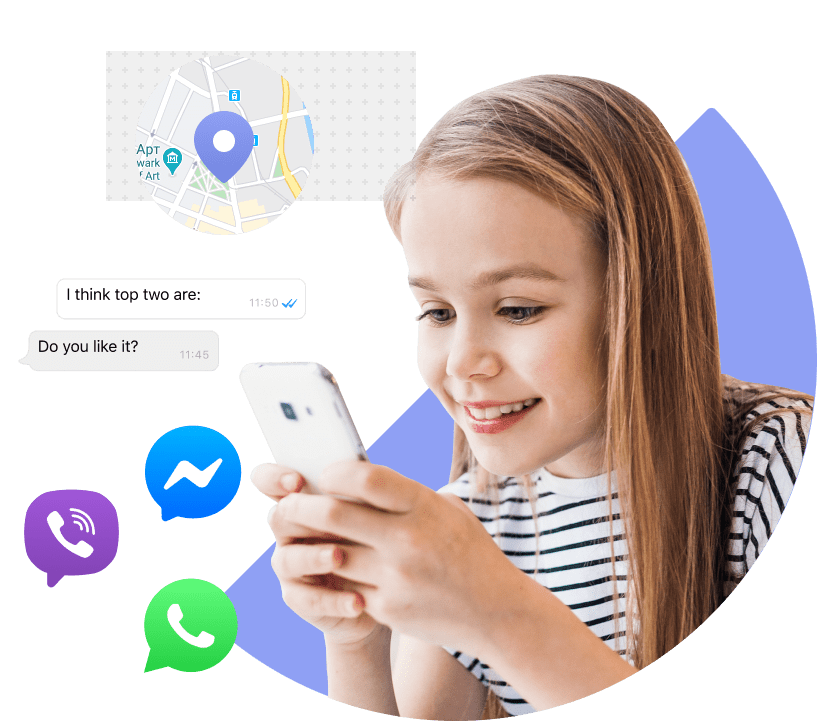 EvaSpy Features
Remote Monitoring

Use an online dashboard to check the recorded data remotely and keep an eye on your kid\'s activities on the go.

WhatsApp

Track WhatsApp chats and ensure that your kids are safe.

Viber

Check what your teen is texting about with his Viber contacts.

Call logs

Listen to all inbound and outbound phone calls and check time, duration, and caller information with phone number.

Gallery

View all media (photos, videos, and audio) that is stored on the device.

Access blocking

Block unwanted apps and websites to protect your kids from inappropriate content.
Geolocation

Spy on the current GPS location, view paths and visited places on the map.

Query history

Check search queries in most popular web-browsers to know what your kids are up to.

Instagram

Monitor Instagram sent and received chat messages with contact nicknames.

Snapchat

Spy on Snapchat text messages.

Contacts

Look through the contacts and block people who look to be trouble.

Keylogger

Record keystrokes in most popular messengers, apps and web-browsers.
EvaSpy Advantages
EvaSpy is a smart and easy-to-use application for user activity monitoring on mobile devices. It takes up only 230 Kb and is invisible to the user while offering more than 50 powerful features.
1

The application runs in a hidden mode and is invisible to the user. The app's icon is not displayed.

2

It takes a couple of minutes to install EvaSpy. No root required.

3

You can view the recorded data from any gadget or computer via a web-browser.

4

EvaSpy can be installed on most Android devices.