Mac Spy Software
2020-04-02
It's a well-known fact that Mac OS offers strong set-in protection against spyware, malicious software and viruses. However, people have found a way to monitor Mac activity remotely and to track users of this strongly protected OS. Nowadays, spyware for Mac OS is extremely popular. If you want to know why people use such soft, to identify its main peculiarities and to try out its main features, you've come to the right place.
Why Use Spyware on Mac?
To begin with, let's find out why so many people use spy software on Mac these days. First of all, spyware is widely-used by parents who want to know what their kids are up to. Monitoring kids' Macbook can help you overcome several problems at once. For instance, you'll control what your children find on search engines and, fortunately, you'll be able to block the URLs you find inappropriate so that you kids couldn't access them in the future.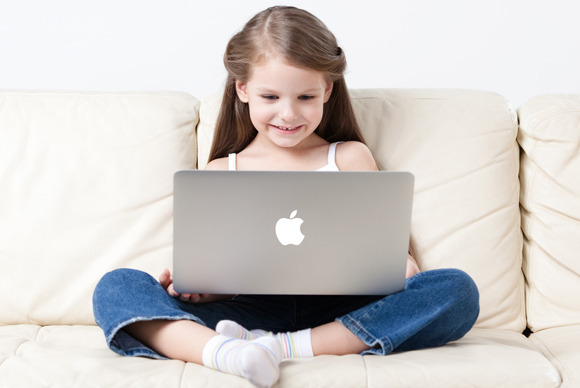 Furthermore, you'll get more control over the kids' free time. In particular, you'll be able to set time limits on the types of media your kids engage with. Parental control software is also very handy when it comes to children's online safety and security. You'll check yourself what kind of personal data your kids share with online friends and protect them from any kind of Internet dangers.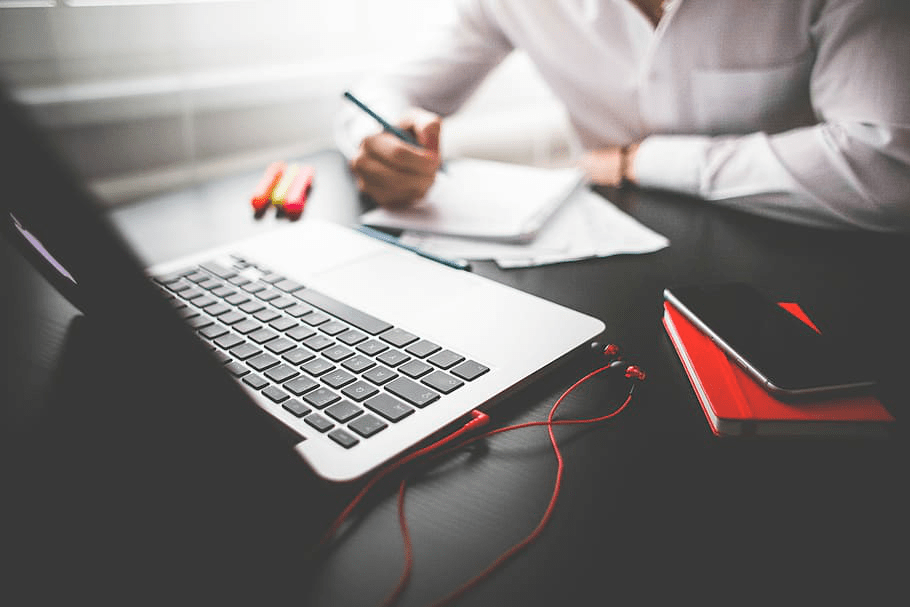 Business owners, employers and HR-managers belong to the second group of people who frequently use spy software for Mac. The main reason for this is their strong desire to improve staff members' productivity and increase company's income. Spyware for Mac OS has indeed helped many employers boost workers' efficiency. Besides, thanks to its detailed reports about user activity, it helps in evaluating remote and in-house staff performance. And last but not least, monitoring programs protect company's data from leakage and disclosure.
Other people may use spyware for Mac to read partner's chats on social apps or to get somebody's passwords. But note that using spy software without notifying the computer user and for any illegal purpose (e.x. personal data leakage) is a felony in most countries.
How does Mac Spyware Work?
Spyware for Mac starts running as soon as you install it on the device you're going to track. If your spy software allows remote monitoring, all recorded data is first saved on the target Mac device and then is sent to your online account. In fact, everything you need to access to the new data is good Internet connection and any device. As a rule, the folder with all files and logs is hidden on the target computer and can't be found by a user. Some spying programs for Mac also offer email log delivery.
The Main Features of Spyware for Mac
Let's see what features spy software for Mac usually offers on the example of Spyrix Keylogger for Mac. First of all, this spyware offers remote monitoring via secure web account, meaning that you can view all recorded data from anywhere in the world. It also contains in-set keylogger, which records all keys the computer user types in (except passwords due to Mac operating system limitations). The spyware captures screenshots at a set time period, so you'll know it for sure what the user was doing at a particular moment.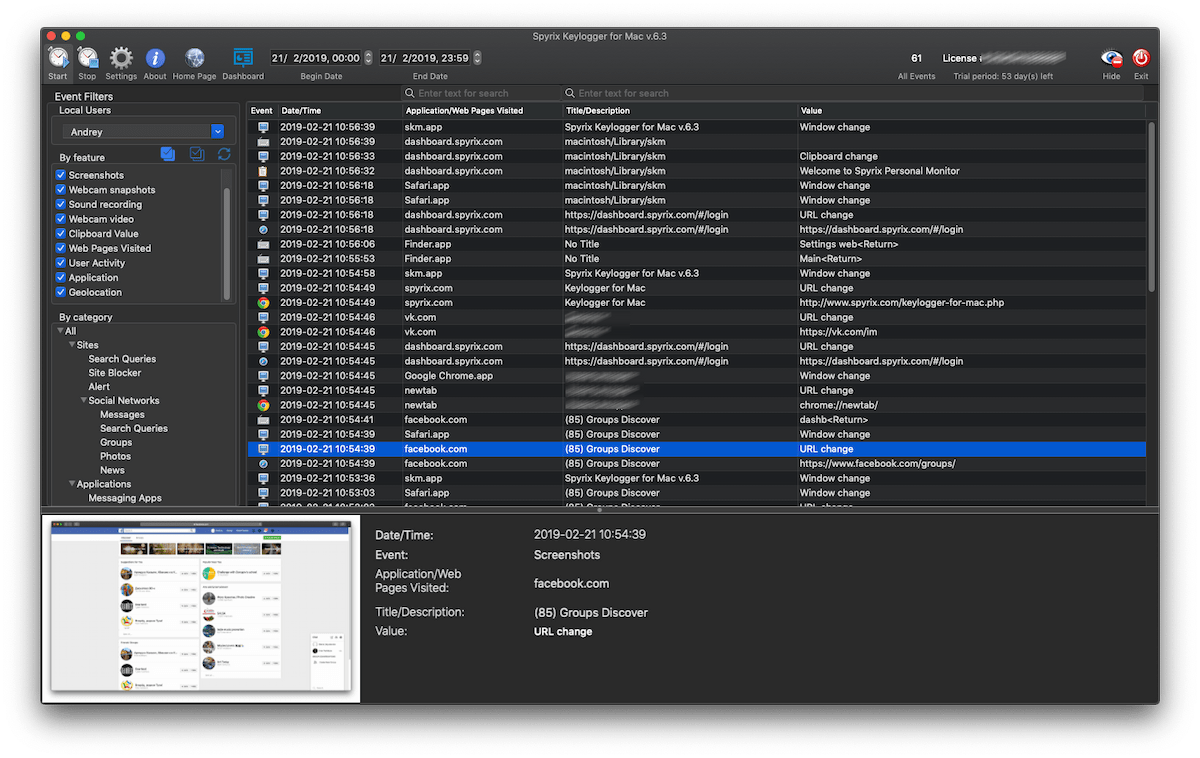 Moreover, the keylogger monitors any kind of online activity. In particular, it records all visited websites' URLs and, further, lets you block unwanted websites. With this software, you can track all running and closed applications and block any of them if you want so. As a program for parental control, it tracks the location of the target device, making it easy for you to check where you teenage child is located. It's pretty easy to find out what your kids are up to and even protect them from online bullying thanks to monitoring of social apps. Spyrix Keylogger tracks most popular social applications.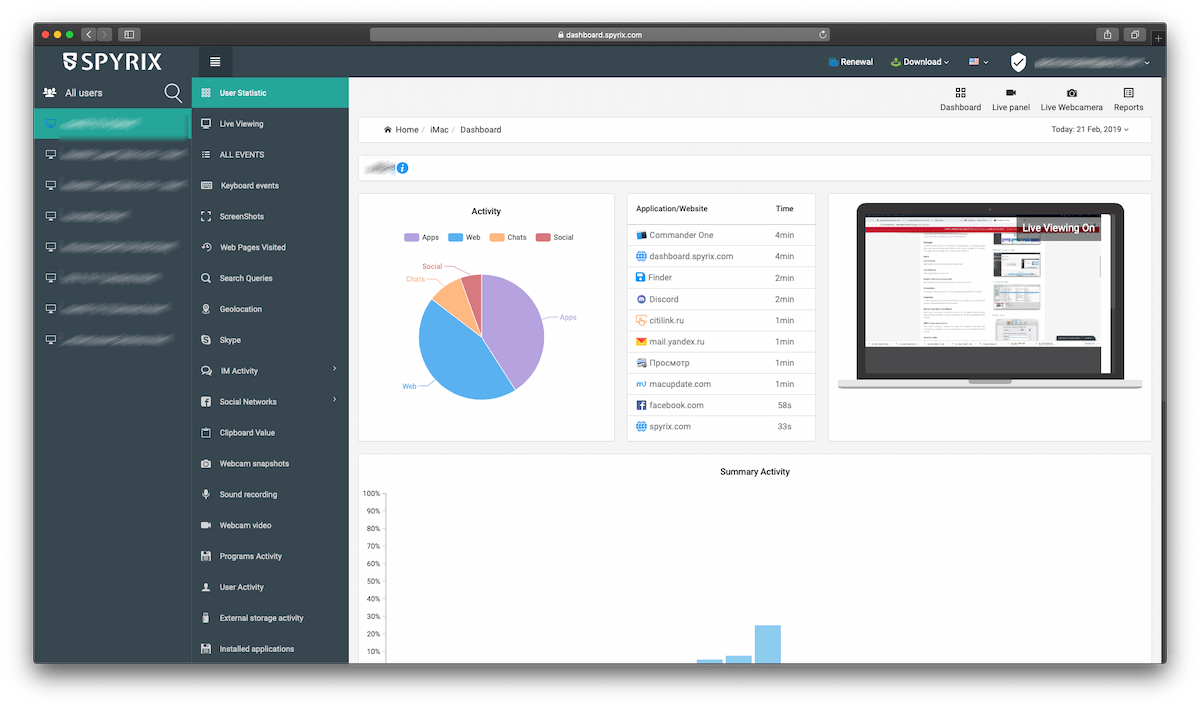 Besides, the soft is indispensible when it comes to protection of corporate data as it monitors all removable drives. As a reliable employee monitoring program, it can also turn the target computer into surveillance device due to its ability to record secret video via webcam and audio via microphone. The spyware will provide you with smart reports about each employee's activity, represented in convenient graphs. As you see, employee monitoring gets much easier with good spy software.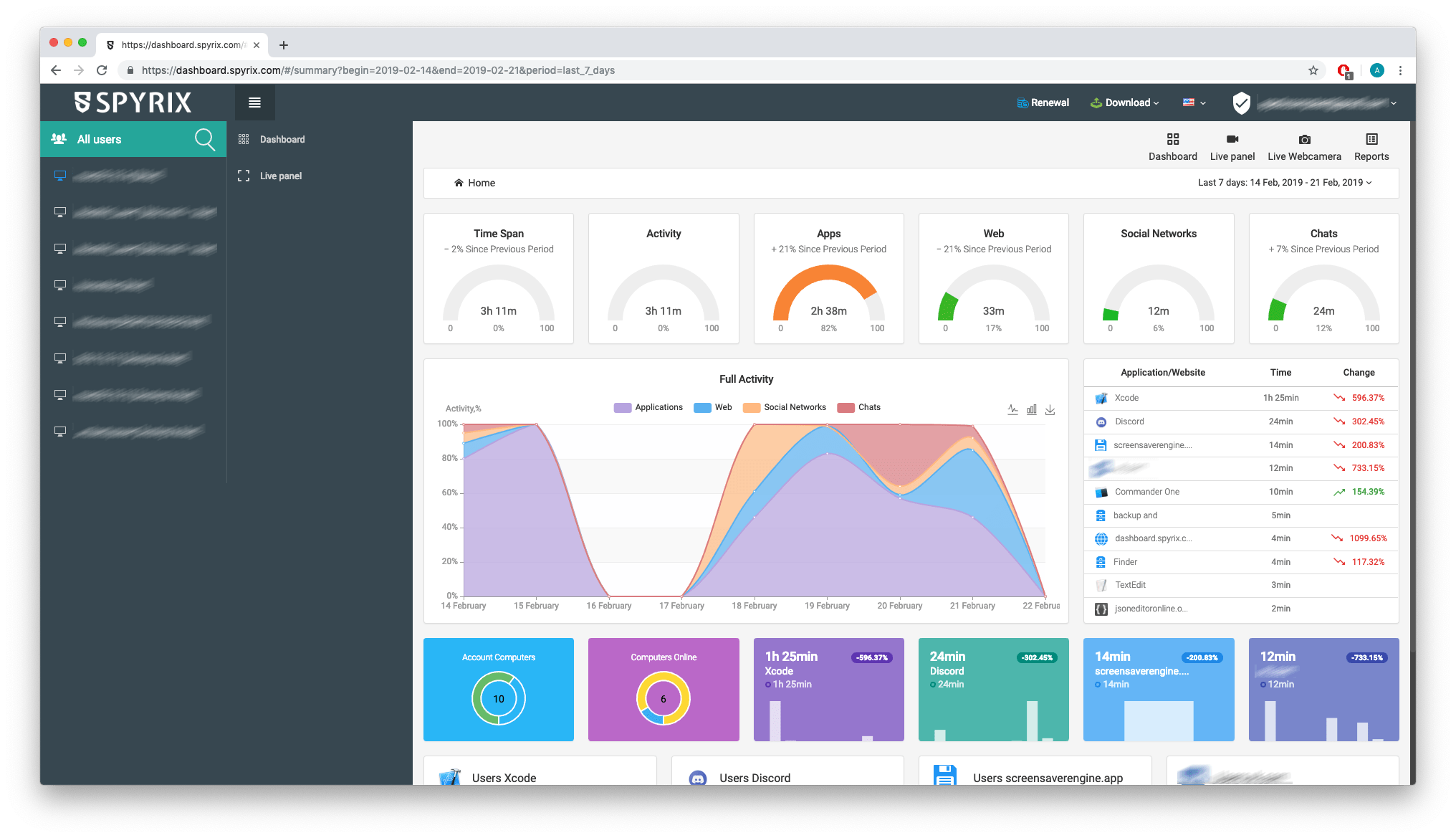 Interestingly, the software offers the hidden mode which makes it invisible. To be more specific, the keylogger runs invisibly in the background. The spyware is not shown in the Launchpad and the list of running apps, so it will not be obvious for the user. It is also undetectable to most popular antivirus programs, meaning that it won't be blocked or removed by your anti-virus.
Additional features of the software include 24/7 technical support via chat, ticket system and e-mail; frequent updates of the software, which make it more productive and stable; free trial with abundance of useful features. To learn more about Spyrix Keylogger for Mac, click here.