Parents Admonished to monitor their Kid's internet activities
2015-10-16
Announcing the launch of Internet Matters, a platform to enlighten individuals, especially parents on their kid's social network profiles, the web pages they visit, and guiding against internet abuse.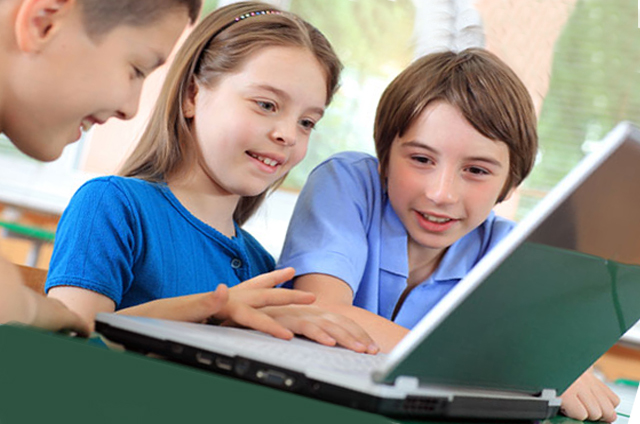 In a bid to preventing children from the abuse of internet facilities, four of UK's top internet providers have admonished that parents should supervise their kid's online activities e.g. the sites they visit and their online profiles. They also urged parents to use filters to restrict their children from online contents that are not fit for children. This response from the internet providers is as a result of government advocacy for adequate child protection online.
Internet Matters, an organization for child internet protection was launched by Sky, TalkTalk, Bt and virgin media. It has a portal which gives advice on protecting homes against online grooming, cyber bullying and pornographic contents.
According to a study by Ofcom, NSPCC and the Opinion Leader, among four children, one have viewed pornographic images online at age 12; 60% teenagers have been asked for their nude pictures online, while 28 percent of children are scared to confide in their parents when they are bullied online so that their phones are not taken from them.
The general manager of Internet Matters, Carolyn Bunting stated that her portal provided just a single reliable course on child online safety, which she is hopeful will turn out to be a "household name" by making the policy makers and technology industry focus on a delicate concern.
The Internet Matters platform exposes parents to problems their kids can encounter regardless of their ages" says Bunting. "This, I believe is the first of its kind where the top internet providers are coming together for such a move. This makes the UK a leader in the concern of child safety online"
The portal  which was launched at London's Museum of Childhood by the singer and song writer Sophie Ellis-Bextor and her mum Janet Ellis (who was a presenter of  Blue Peter), also gives useful tips on managing online reputation. Children usually builds a larger social team online than they do at school; within the range of 8 to 11 years of age have over 90 online friends.
This vision has garnered support from cross-party. According to the prime minister "this is a vital move in our bid to offer online protection to our children". In November, a cybersummit was organized by David Cameron on Downing Street, where all internet providers were summoned to talk on stricter control measures on online contents. Ed Miliband, the Labor Leader and Nick Clegg, deputy prime minister also expressed their support for the initiative.
The portal will assist parents in the use of filters, both those on Google and that of other search engines. In the past months, each of these four internet providers has introduced optional online filters.
Internet Matters encourages parent to monitor their children's online usage rather than completely denying them internet access. The platform admonishes parents to lookup their kid's browsing histories; delete their kids online profiles that are dormant; install software to control their computers, phones, games consoles and tablets;  encouraging kids to shun and block bullies online.
According to Ellis-Bextor said "there are issues that today's parent needs to tackle that were not found during our days as kids. I am very observant about my two boys. I specially monitor my ten year old boy, because he is presently at the age when he can access the internet without an aid"
Vital Tips by Internet Matters for child protection online
1. Advice your kids on the need to use search engines that are child-friendly. E.g. Ajkids, Swiggle or Kids-search. You could also activate settings for safe search on Bing and Google. Also, you must ensure you go for the safety mode on iTunes, YouTube and Google Play
2. Every device your kid uses should have parental control installed on them. This includes tablets, mobile phones and game consoles.
3. Teach your kids to ignore cyberbullies, as all they are looking for is reactions from kids, which gives the bullies more power.
4. There are in-built tools on online social platforms and mobile services that could be used to restrict cyberbullies from bullying your kid.
5. Make your children know that the people they meet online may really not be the friends they claim to be.
6. Make it a routine to go through your child's information online. Always check on the web pages and social networks your child uses.
7.  If you come across contents that are not appropriate about your child, you may want to ask the poster to edit or delete it or if there is resistance from the poster, simply ask the group or site admin to do so.
8. Ensure you delete the account of an online profile your child no longer uses.
9. Go through your child's browser history and observe the keywords they have searched for, and the kind of sites they visit. Also check out the apps they have downloaded on their devices.
10. In as much as you want to filter online contents, none of the filters are 100% effective, so ensure you also discourage them from online pornography.
The above advice cannot be applied to all age groups of course. Older kids tend to get very secretive about their on-line activity especially when there is some sort of inappropriate behavior or bullying involved. In these cases parental intervention may be required. Making it possible to easily help your child nowadays there is a special program free keylogger that monitor children's activity on-line. Simple in installing and usage these programs are a great tool for looking after your kids where it is most necessary.