Best Apps to Listen to Live Surrounds
2020-01-20
Best Apps to Listen to Live Surrounds
Why Use Surround Recording Apps?
There are several reasons why you may need to record surroundings:


If you have kids, you know that they may not tell you everything that happens to them when you're absent. Your kids may be dangling with a bad company or they may be bullied by some of their friends. Surround recording software will help you find out what actually they're up to.


If you are an employer, you, probably, want to know what your staff is doing in close around to your company's owned gadgets. Using surround recording apps, you can listen to their conversations regarding their plans. With a surround recording app, you'll be able to keep the employees in discipline, improve their efficiency and prevent data leakage.


You may also suspect your partner or spouse is having an affair. Such an app will definitely help you find out the truth.


Without further ado, let's take a look at the best tools to listen to live surrounds.
Spyrix
This software will suit you, if you're an employer and need to know it for sure what your staff is talking about in your absence. It may also meet your requirements if you need to find out what your kids and your partner are doing at home. Spyrix programs take the lead in this list and may help you check what's going on near the target PC.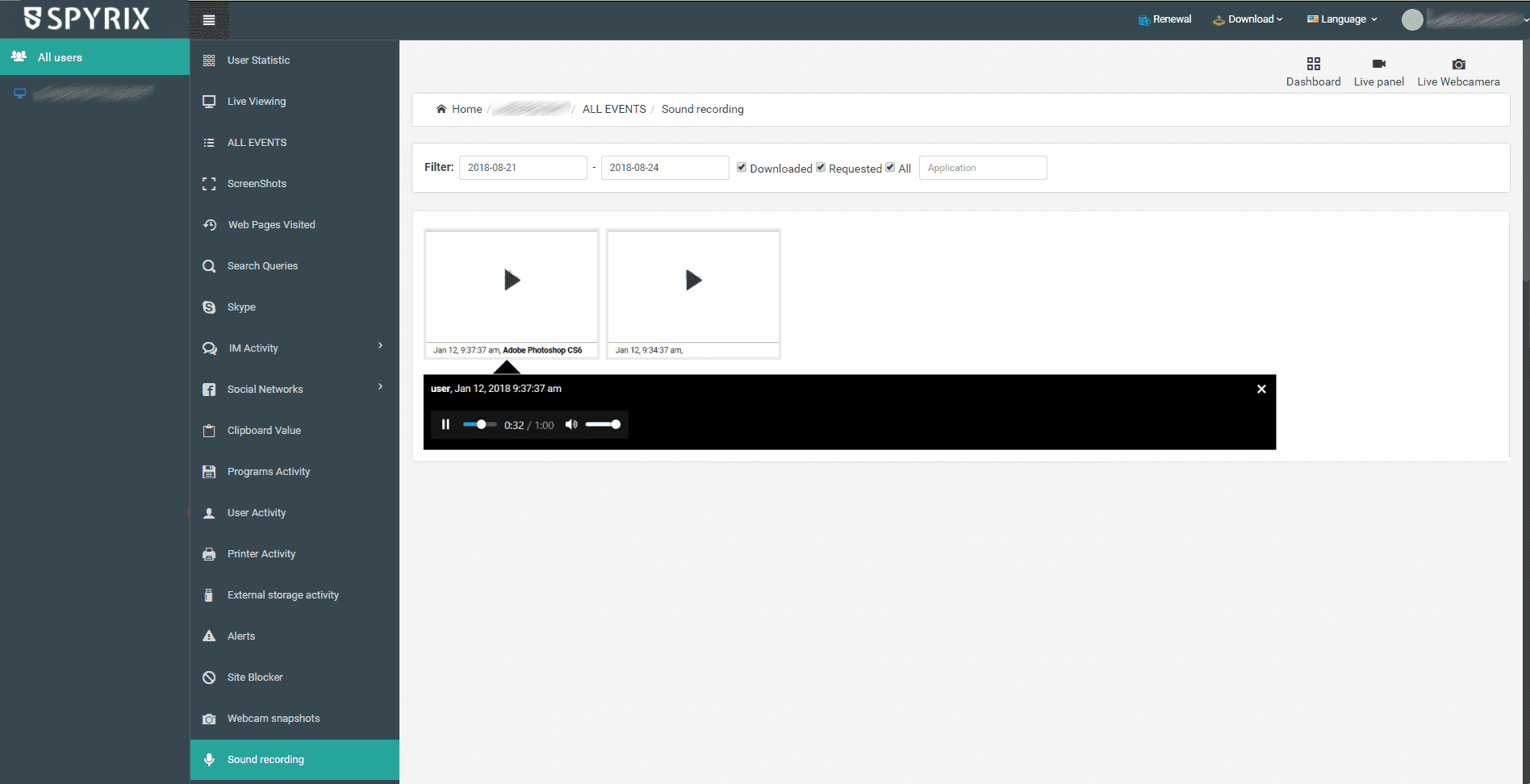 Spyrix Personal Monitor PRO is one of the best tools to listen to live surroundings via PC microphone. Further, it can silently record videos via computer webcam, so you'll even see what your target is doing. Spyrix is a program for a total control over your kids and employees and has many other features. For example, it helps read messages on the social networks, watch the computer screen in live mode, record all keystrokes and activity on the Net. Its main features include:



Remote monitoring from any gadget and any place


Screenshots capture without the computer user knowing that


Snaps from the webcam


Invisible mode, which means that the user won't see the program in the desktop tray, Start menu and the list of running and installed applications


Keylogger


Clipboard control


Url monitoring


Url alerts and many more


The software is untraceable and undetectable to antivirus software.
If you need to monitor more than 5 computers, we recommend you to choose Spyrix Employee Monitoring. The program will give you a total control over your employees' activity, including voice and web camera surveillance.

XNSPY
If you need to record live surround via a smartphone, it's better to choose a mobile app. Xnspy is a popular mobile app to record surrounding sounds. The app will help you turn on the microphone of the target phone remotely and will let you listen to all sounds and voices near the phone. Besides, the application will allow you to eavesdrop live calls and silently record them. All you need is to send commands to the phone's mic via your dashboard. A single command to spy on surrounds records up to half an hour. If you need to continue the recording, you can send more commands. The commands won't arouse any suspicion that the mobile phone is monitored because they are invisible for the target.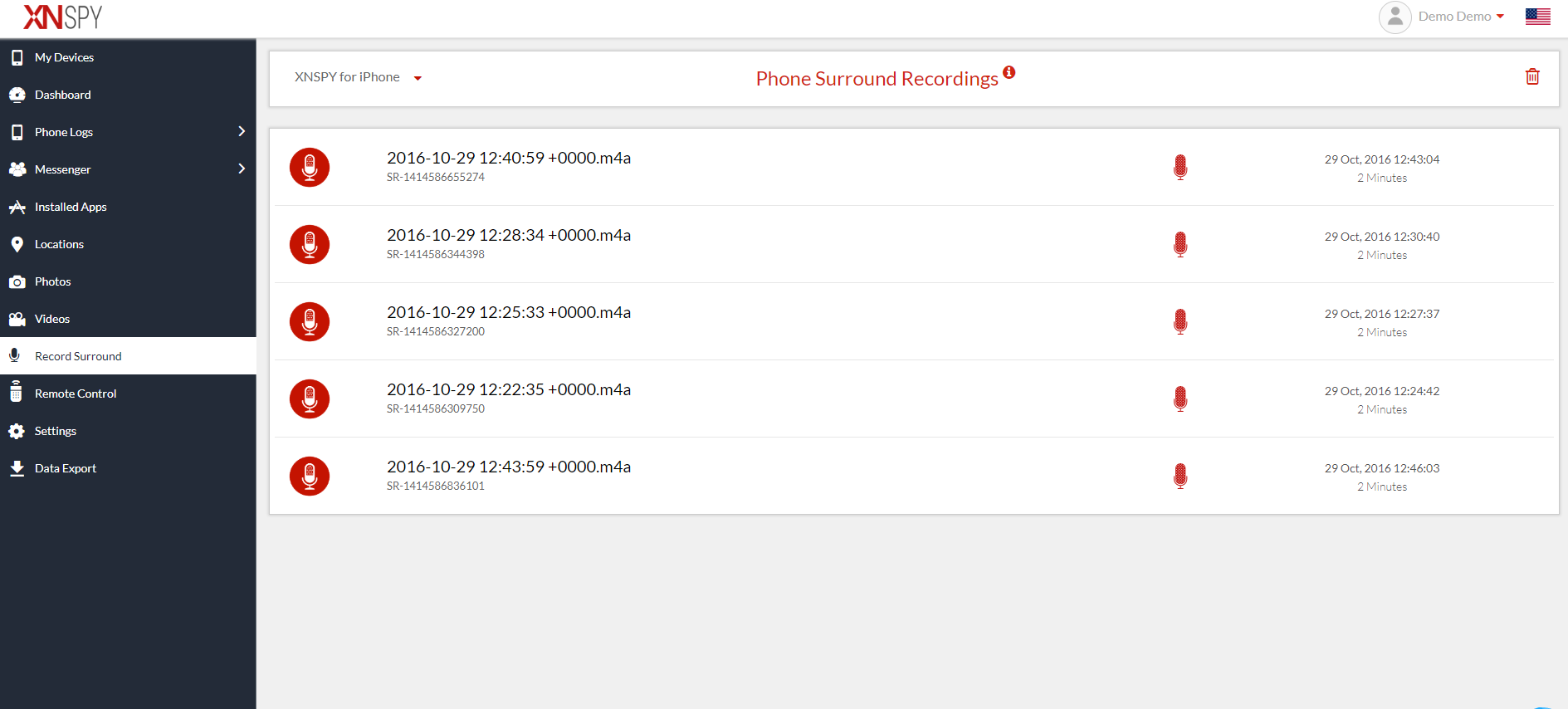 In addition, the app can record sms and inbound and outbound phone calls, track the user's location, spy on the social apps, set alerts on certain keywords and locations and control browser history. The app has also a keylogging feature that records keystrokes made on WhatsApp, Skype, Viber, and Facebook. The only disadvantage of the app is that it does not support desktop monitoring.
TheTruthSpy
The app
has many features that may keep your interest intact in the app. With this app, you'll hear both the device's surroundings and live calls. You'll be able to turn on the target phone's mic via live panel and then to listen and record the phone surrounds. The app offers a lot of basic and advanced features that are available at a reasonable price.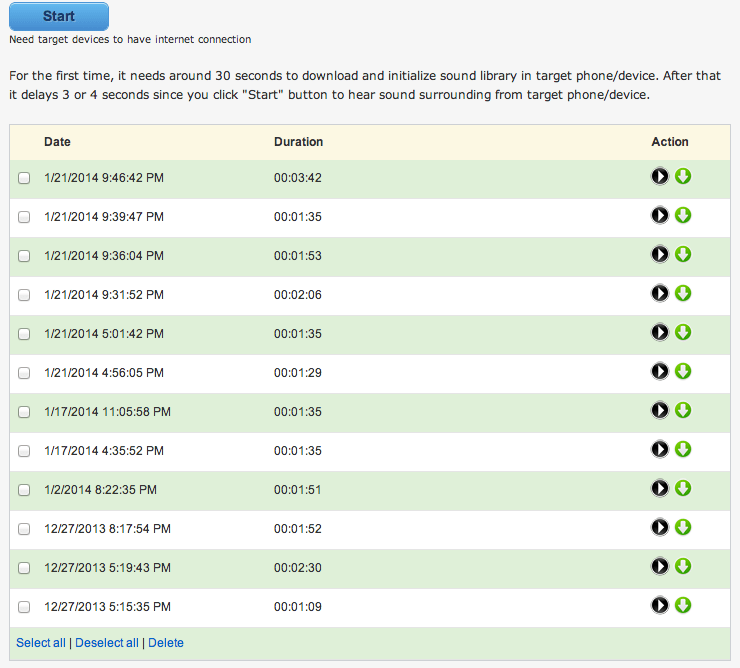 Further, the utility can spy on text messages, calls, location, multimedia files, activities on the Net and set alerts and notifications. The app is compatible with both Android and iOS. The app will be also helpful when installed on your own phone because it can remotely lock the smartphone, remove data or block apps. When you decide to stop tracking, you can remotely remove the app.
Spyera
Spyera
is another well-known spy app that makes this list. It has a feature that records iPhone calsl in live mode, allowing you to hear the conversations taking place around the target device. Besides, the utility can spy on web history, visited urls, messages and chats, keystrokes, social apps etc.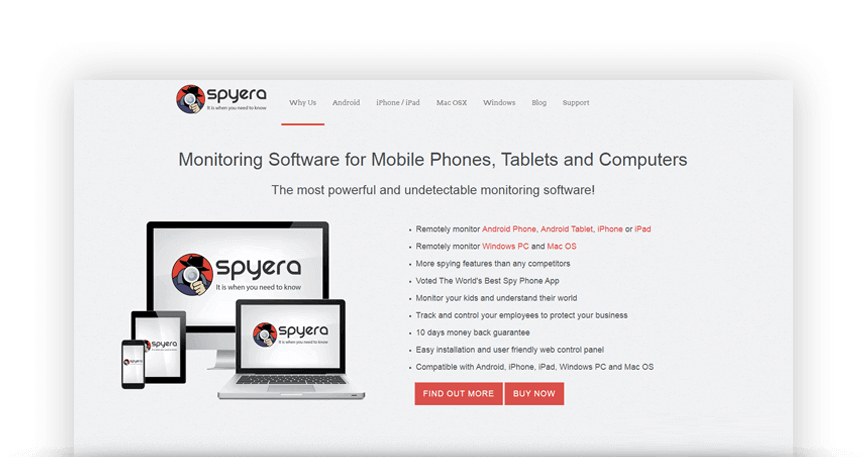 The utility is invisible for the target person; unlike other monitoring apps, it can record hours-long calls. Moreover, the app lets you track GPS location and listen to the calls in real time. Note that you'll have to jailbreak the smartphone in order to use Spyera. The pro of the app is that it's compatible with iPhone, Android, iPad, Mac OS, and Windows PC.
Flexispy
When it comes to listening to live surrounds,
this app
is another popular choice. This app is helpful if you need to hear the target's conversations and calls. The utility has call interception feature so you'll be able to spy on live calls. The process of the recording is hidden from the user. The target phone's microphone is activated remotely so you can start tracking the phone user without getting an access to the target device. The recordings are sent to your online account from where you can listen to them. The surround recording feature can record from 5 minutes to 1 hour at a time.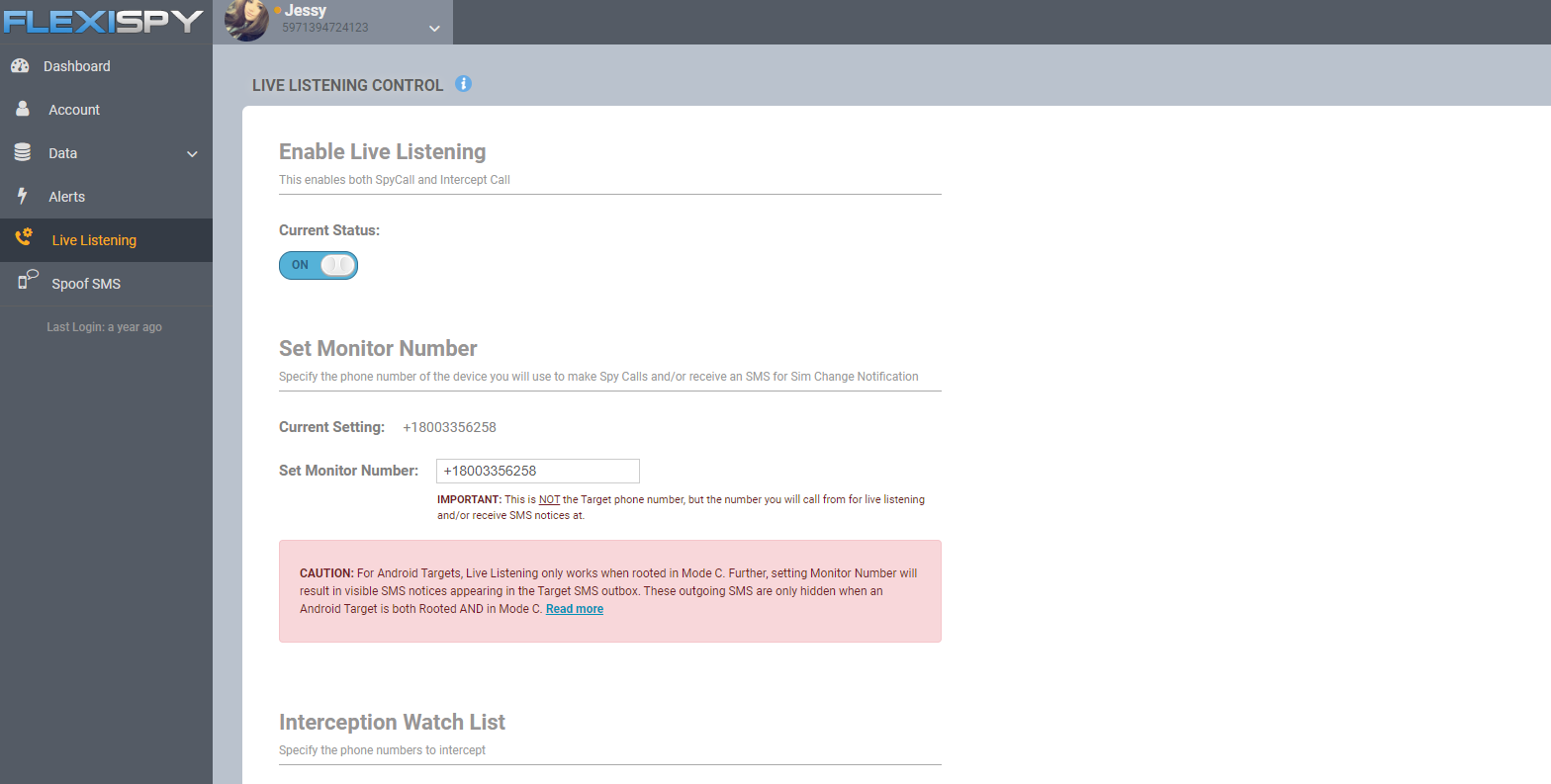 Some other features of the app are tracking messages and calls, spying on the installed apps, activity on the Net, keylogger, spying on chats on Skype, Instagram, Facebook, Messenger, and Viber. The app can also track location of your target and capture credentials for Facebook, email, Twitter, Skype, LinkedIn, and Pinterest. If anything changes on the phone, the app sends you immediate notifications. The app is compatible with Android, iPhone, and Symbian phones.
How to Choose the Best of the Best?
When you select a surround recording app, make sure that the price, compatibility and performance of the app suit you. Don't forget to check if it offers the invisible mode feature. You should also read customers' reviews and ensure that the app is reliable and offers free technical service. It's better to pay for the products that offer free trial during which you can check if the utility meets all your needs.