Top 5 Windows software for laptops to prevent thefts
2015-12-29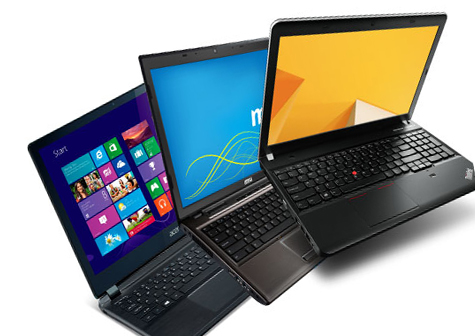 The fact is that stolen laptops are almost never actually found and returned to their owners. Nevertheless, if you have managed to get an anti theft software you can rest assured that your laptop is going to get found and recovered. This application will make it a lot easier for you to get your computer back. This post will walk you through some different versions of this software for Windows that you can get for free.
Software designed to protect your laptop against thieves
This software is specifically designated to trace the location of your laptop in order for you to retrieve it. Once you have it installed, the software is going to start operating in the background which makes it almost impossible to track and turn off. There is only one drawback – it has to be connected to the Internet in order to get the current location of the laptop.


Prey

This is another piece of software that is designed to keep track of devices which are yours by right such as laptops or mobile phone. The application is silent and very effective. Even though it works in the background it is capable of capturing photographs of the thief. They are taken from the web camera of the device and the laptop would also make screen shots of the web pages that he goes through. All of this information is then sent to your email or somewhere else, depending on the settings that you have entered.

The owner of the laptop is going to get updates through the Wi-Fi spots which are near the thief. This software is really simple and there is nothing that you would have to configure. All of the desired settings can be accesses through the browser of the application.

IPFetcher

This application is incredibly easy to use and it is capable of fetching your IP address in order to display it in the program. You can then save this copied IP address in a variety of files and store it or print it. The program is free to use.

LaptockLock

This is another example of a software providing data protection which is also free. The only thing that you would need to do is to sign up for a free account in order to register the computer. After this you would only have to follow the instructions that the wizard is giving you and you are good to go.

Once you are done you can be sure that if anything happens to your laptop, you would have to login into your account and mark it as a stolen laptop. Then, once the laptop gets connected to the internet you can take actions in order to get it back. Unfortunately this software hasn't been updated in quite some time.

Adeona

This is known as the first Open Source system that would allow you to track the whereabouts of your stolen laptop and it is also free of charges. The unit doesn't rely on a third party to operate. It is constantly keeping track of the location of your laptop by gathering a variety of information (IP addresses and some regional network topology for instance) and would then convert the information in order to get the exact location. Interestingly enough, no one else besides the owner of the laptop can use the software to track the location. This is due to the fact that strong and complex algorithms are run through the application, using cipher-texts which are stored in the OpenDHT. They are also anonymous and impossible to link.

LAlarm

This program is designed to run on Windows OS. The most impressive feature of the software is that it is going to start producing an alarm sound once the thief tries to actually steal your computer. This makes it a lot easier to react to the theft. In order to do so, this program is taking advantage of the USB port or the power port and it uses it as a sensor so it can understand whether or not the device has been tampered.

Not only does it make loud noises, the application is also going to let you know if your hard disk is in need of repair. This is especially helpful and it is going to prevent any data loss. It would also lock your system if someone tries to get your safety password. It's also going to notify you when you need to charge your batter. There is one slight disadvantage – once your system is locked down, the application is going to start uploading data to some selected directories of the Gmail account, so you are going to have to register one if you don't already have it.