How to Avoid Risks at Dismissal: a Step-by-step Manual
2018-09-25
This article will be useful in the situation when you have already made a decision to leave for specific reasons but you don't have a job offer from your future company yet and you are in quite a good relations with your current employer. In other less pleasant situations, when you are in a state of the burnout or your employee wants to fire you, you have a conflict with your colleagues or the Big Boss or you want to use the perspective of your dismissal as a tool to achieve other goals, there will be other recommendations and the plan of actions.
The dismissal is an extremely delicate process with a great number of pitfalls. Leaving with flying colours is an art in itself.
So, you have made a decision and are thinking how to leave. Thoughts about it are haunting you day and night. To answer this question, imagine what this news will mean for your employer.
For 99,9% employers it will mean the following:


In fact, you are giving up their expectations regarding the results of your work; office parties, training, bonuses - all those were in vain, you are leaving anyway;


Now in addition to all the current problems, they will have to quickly "put out the fire" and find someone to replace you whom they will need to train, adapt for several months and there is no guarantee that this will be a perfect substitute;


The financial director was right when she said six months ago that it is not necessary to give you a pay rise, etc.


Unfortunately, this is the way, people are just a resource in business, to be exact, human resource. That is why, as a person who protects the employee's interests in the first place, I recommend you not to hasten to let your employee know about your career decision. Even if you are in seemingly good relations with the kindest Big Boss in the world, no one knows how they will treat your decision. Your next career task is to leave with flying colours but to keep the relations which are strategically important. Don't put your employer in an awkward situation and do not disappoint them ahead of time for several reasons.
Risk one: uncertainty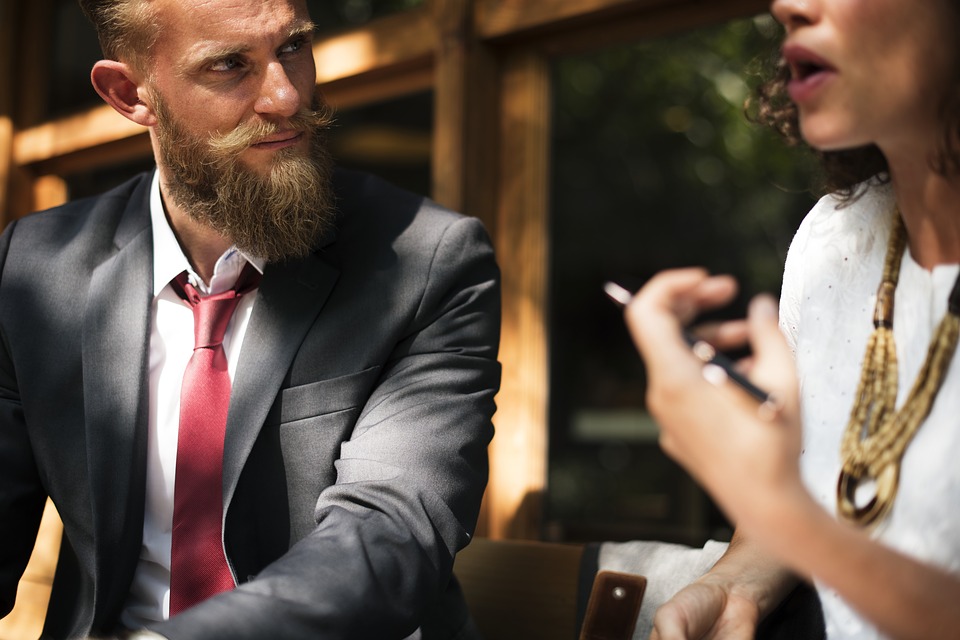 You haven't found a new job yet and you don't know if you choose from the offers you get when you find it. You may not find the conditions attractive for you on the labour market and will have to apologize for your doubts that your current employer is the best. You will become an example of a loser in the office kitchen and the reason for the Big Boss's open domination in their talks with the subordinates.
Risk two: the point of no return
You will launch the process of finding and selecting the candidate to replace you and the closer it is to the end, the harder it is to stop. As they say, there is no way back, in your relations with the Big Boss as well. In combination with the first risk, this is a disaster - your replacement is already at the door with a work record book in their hands but you put on a forced smile and pretend to be careless.
Risk three: the Big Boss factor
Most probably, you will fall out of the Big Boss's favour or lose their interest in you at once, and this is at best. At worst, there may be a toxic reaction leading to moral and financial losses: preventing your dismissal, postponing the date of dismissal, delays in payment, flimsy penalties, cavils, mobbing, refusal to return your work record book, etc. My experience includes a number of cases when the image of a kind Big Boss transformed dramatically right before the astonished employees' eyes.
Risk four: losing important connections
Friendly relations with a "stranger" - whom you will become to a part of the staff as soon as you announce your dismissal - bears career risks for employees loyal to the company and the management. They can obliterate you from their communication so suddenly that you will be surprised and there may be a lot of successful and skilled professionals keeping in touch with whom can be worthwhile and useful.
Risk Five: skeletons in the closet
No one can be 100% sure how they will be dismissed. The answer lies in the political area. The management might want to take advantage of your dismissal. You might be charged the responsibility for a failed task with negative consequences for the company and the management can spread the rumour that your dismissal is their initiative.
Risk Six: the resident's failure
This is quite an often case: being a current employee, you are secretly looking for a new job. You are keeping silent and think that no one notices. The paradox is that in most cases, your behaviour, reactions and attitude to usual things will change. You might not notice that, but is obvious from the outside: increasing activity or indifference, the boldness of opinions, often absence at work, secret phone calls, etc.
You can avoid these risks, following a number of recommendations.
Preparation. What to do?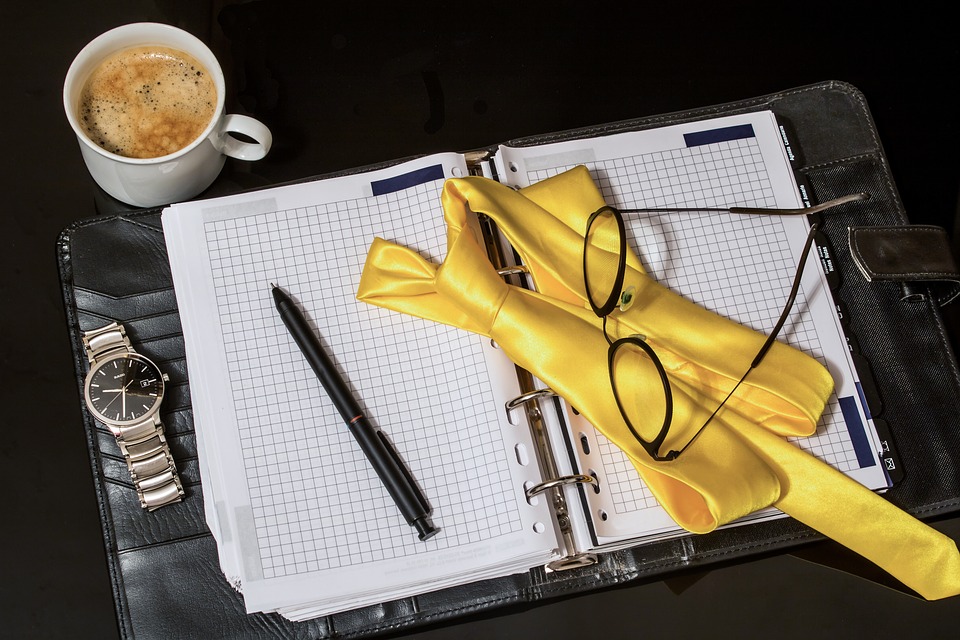 Keep your intentions secret from everyone, even your friends. Thinking about yourself in this situation is not egoism but a safety measure. Besides, friends also have friends, very often in other departments and the rumours cannot be stopped, they can only be spread. Tell them when things work out.
Communicate more with the necessary and interesting colleagues, this will help you to offer them to continue your communication in a messenger and not to parade it in a difficult situation.
Keep calm and control your emotions. Explain changes in your mood (behaviour) with some event in your life, create a believable legend for your absence at work.
Preparation. What to avoid?
In no case start to settle scores or search for truth. Past offences must stay in the past, no claims to the rest of the staff. It is a small world and the reputation of a brawler will only harm you. Remember the office wisdom: today an employer or a colleague, tomorrow a nominator. Recommendations are often a crucial factor.
How to arrange the dismissal
Prepare for the talk where you will announce your dismissal. Find a reason and words which will not affect the ego of the company and its management, it will calm down the emotions. Think through the conditions of leaving: the number of days you will have to work off, counting and payment of bonuses, the article according to which you will be dismissed, various compensations and settlement payments. Knowing how this has happened to others, you will have an idea what to expect and how to arrange a talk to reach the necessary arrangements.
Present the truth about your dismissal carefully, say that you are sorry but you have been made an offer which you cannot refuse. Make it clear that your present company cannot give you what you want. And you are very sorry, but your mission here is over and it's time to move.
You can tell about the details of your leave, but you shouldn't lie about the issues that are easy to check after your leave.
Accept the conditions of the dismissal during the meeting or shortly after.
By the way, you will have to explain the reason of your dismissal to the staff as well, and everyone will try it on themselves and get a confirmation to their inner conflicts and claims to the company. That is why to avoid the unnecessary rumours and losing the motivation of the employees, work out an agreeable reason for dismissal together with the Big Boss.
It will be right to guarantee the Big Boss the full devolution and remote support for the new employee hired to replace you.
Hand over the work and the post fully and support your successor at first. This will characterize you as a decent person and your characteristic will remain in the corporate unconscious of the company leaving you a chance to return.
Handing over the work, divide your responsibilities into separate blocks that can be fulfilled simultaneously or in series: recruiting, adaptation, training, motivation, corporate events, staff records management, etc. If possible, hand over the work as a file library and the archive of the fulfilled tasks. In a personal communication, hand over the current tasks with the help of the status report and the step-by-step algorithm of performing typical tasks and responsibilities.
Finally, the icing on the cake is the last working day. Begin the day by sending a goodbye letter to the staff, clients and contractors. Add your sincere gratitude for the joint work and wishes for future success to your goodbyes. Also, invite everyone to a goodbye party and remember funny and hearty stories about your and your colleagues' achievements.