Installing a Keylogger
2013-07-02
There are plenty of
keylogger
programs that can be installed on the computer. You can find programs that can be installedfrom a disc onto a computer or you can download one of the many keyloggers that are offered on the internet. Since you are installing a program that can be used for malicious purposes, it is important to be careful about the one that you choose.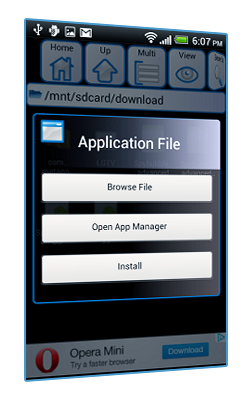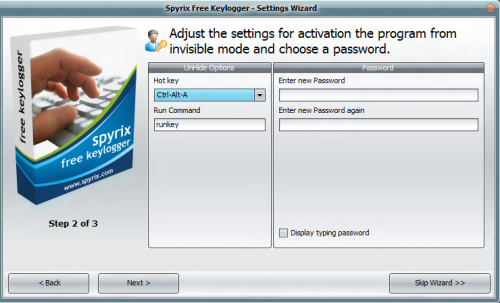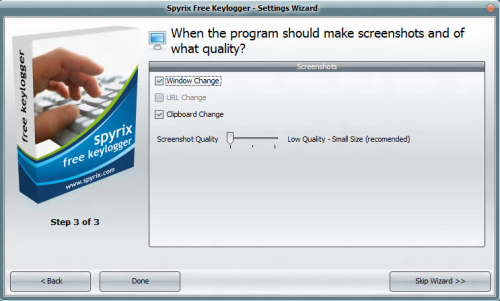 Search for a keylogger that comes from a reputable manufacturer. Check the online reviews to see what others have said about any software that you are considering. It is also important to make sure that any keylogger program you choose is compatible with the security software that you are using. You might have to disable part of your security software when you install this program. Make sure you take all of the steps that you need to when choosing keylogger software. Once you have chosen one, take the time to familiarize yourself with how it works and what you will be able to do.
What to Expect
While most keyloggers are simple to use, it will take time to get used to all of the things that they do. You need to familiarize yourself with the keyloggers ability to monitor the activity on a computer. You need to know how to get to the information that you are looking for to keep the computer user safe.
Spyrix Free Keylogger
can record every keystroke that is made on a computer. Most of the keystrokes are not important. You need to know how to use the keylogger to get to the important information that you need.
If you are a parent using keylogger software or a business owner, you need to set aside time to monitor the activities that the software is installed on. The keyloggers are only effective if someone looks at the activity that is being recorded. They can help as a deterrent if people know their activities are being recorded, but once they find out no one is looking at what is recorded, the deterrent is gone.
Should You Use a Keylogger
Once you understand how keyloggers work and what they can do when they are used for legitimate purposes, you then need to decide if you should use a keylogger. Because they have been used in criminal activities in the past, many people are afraid to install them on their computer. They might like the idea that they can monitor the activities of others, but they do not like the idea that someone can monitor them as well.
Keyloggers are going to continue to get more sophisticated. They already run secretly on computers. Not all security programs are able to detect the use of keyloggers. As keylogger software become more popular, there will be more people using them for both legitimate and illegitimate purposes. They are a part of life in the computer world and it is important for people to know and understand them so they can take advantage of them the right way.