Keylogger for Windows 10 Free Download
2016-01-29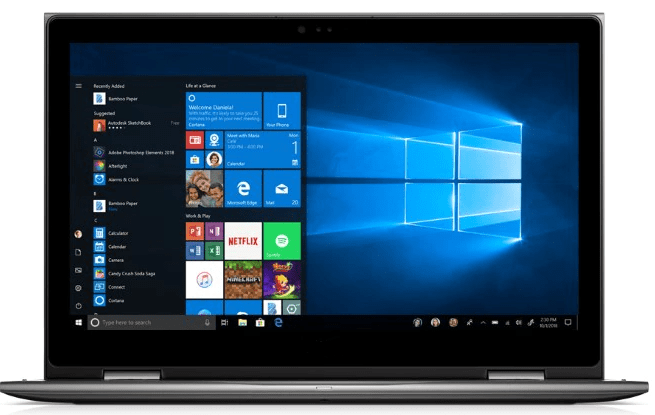 Microsoft regularly releases new versions of Windows 10 known as "component updates". These updates add new features to the system, fix bugs and improve performance. Therefore, some keyloggers may stop working with the release of new updates. Fortunately, Spyrix Free Keylogger and Spyrix Personal Monitor are fully compatible with Windows 10 and don't crash 'cause of latest updates of the operating system.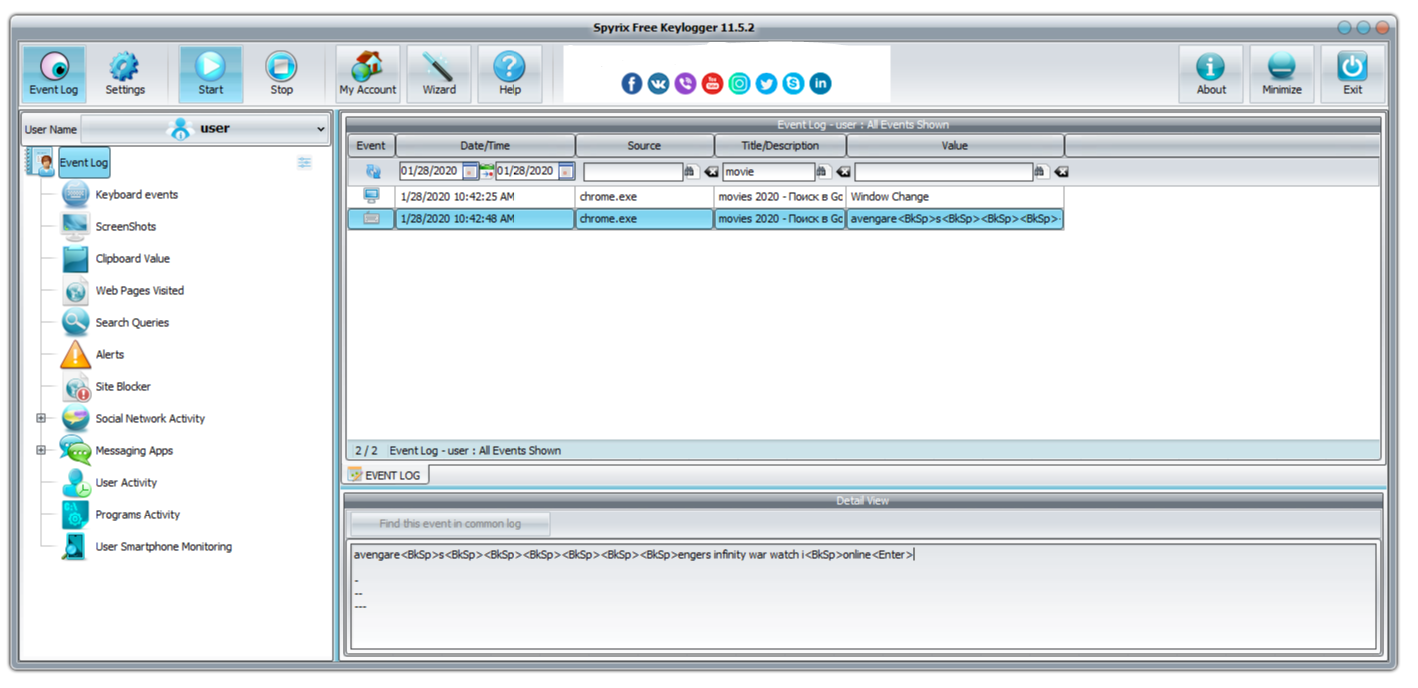 Spyrix Free Keylogger for Windows 10 gives you a total control over the target computer. In particular, it lets you view all recorded keystrokes even if they're removed, see all running applications, capture screenshots at a set time period, track removable drives and printer activity. This free keylogger for Windows allows you remote monitoring of the target PC via a secure web account. To check new recorded data, you just need to enter to your online dashboard via any device. All these helpful features for Windows users are absolutely free. For further details about Spyrix Keylogger for Windows 10, click here.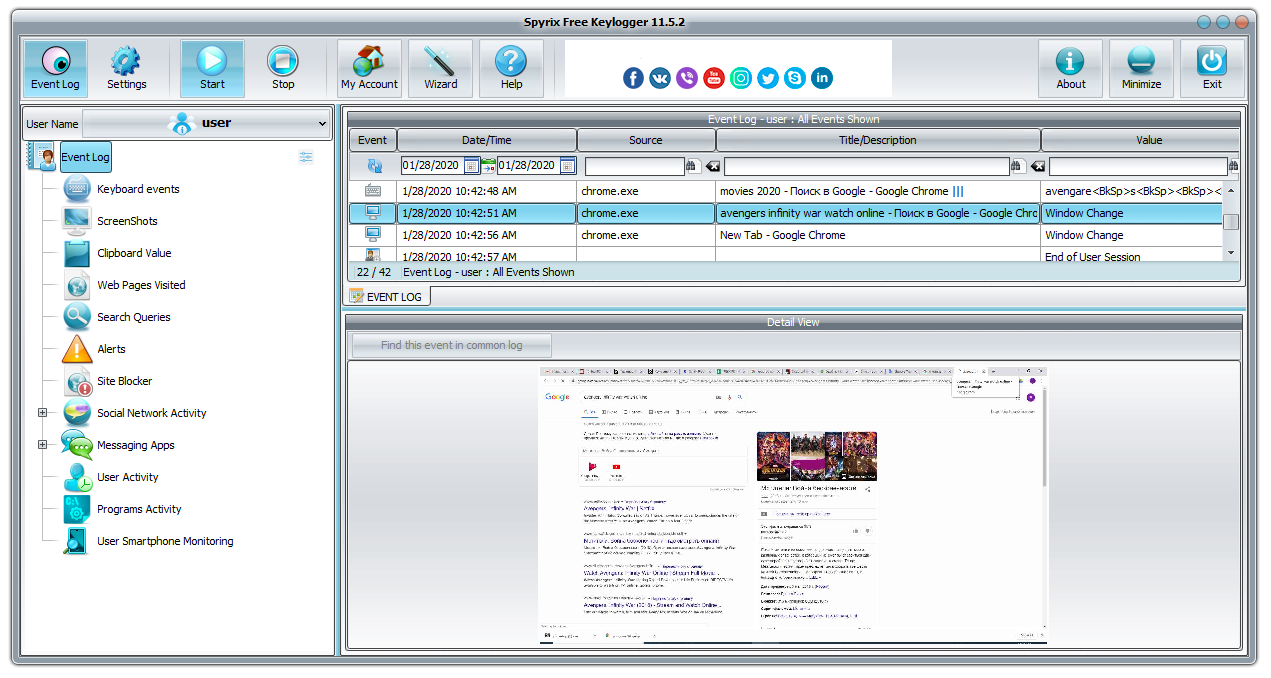 Spyrix Personal Monitor is also improved for full compatibility with all latest updates of Windows 10 by Spyrix development team. Conceived as versatile and invisible, Spyrix Personal Monitor easily fits all users' needs, running on all new operating systems. This keylogger offers much more features than the previous one, including: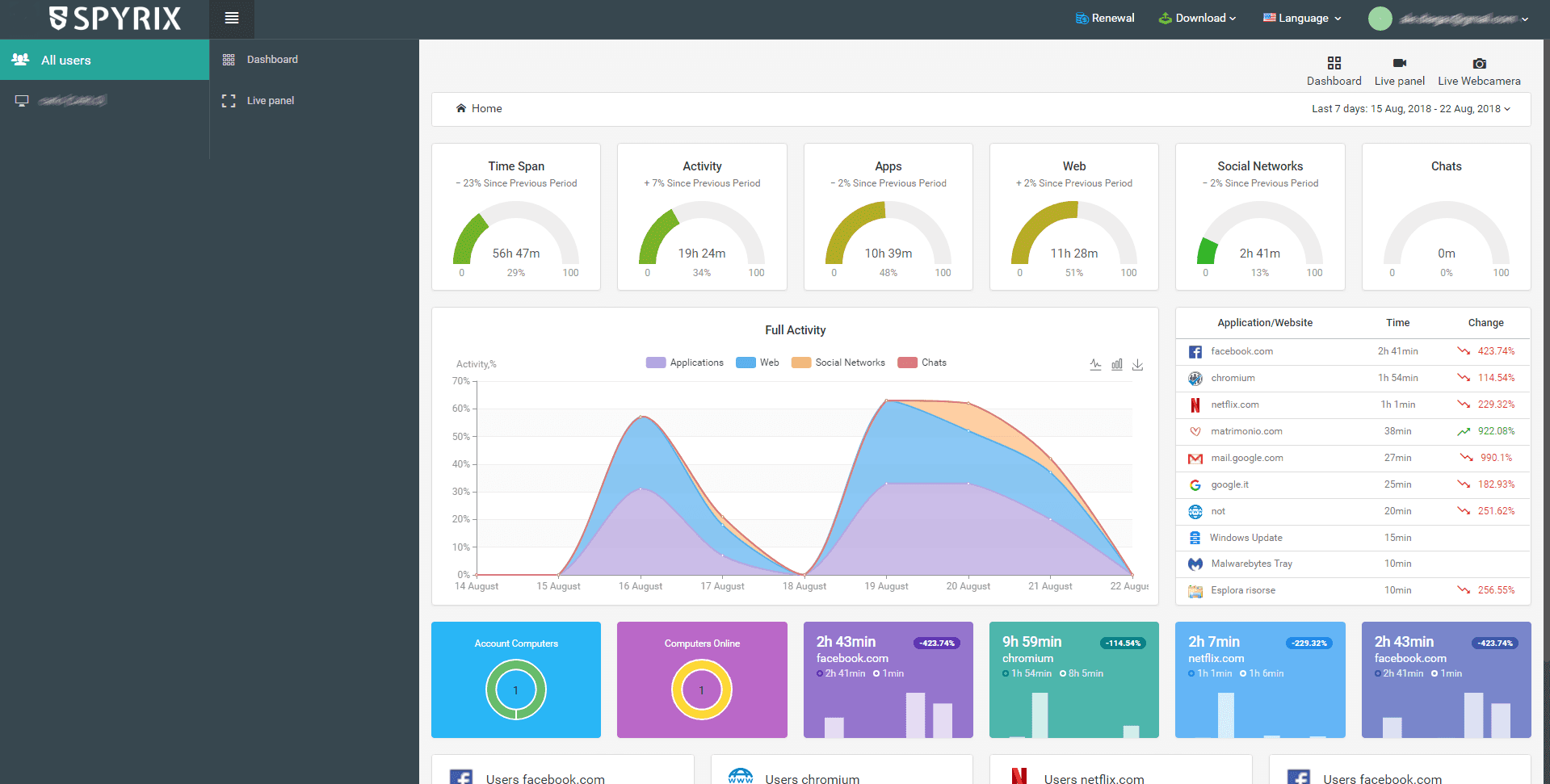 Invisible mode (the monitored person won't guess that they're being tracked);


URL control (check and if needed block visited URLs);


Monitoring of social apps (read all chats and track any kind of social activity on Facebook, LinkedIn, WhatsApp, Viber, Skype, Tinder etc.);


Different ways of log delivery (receive new data from the device via E-mail, FTP, LAN);


Alert keywords (get notified when the user types in a particular word or phrase).


More detailed information about Spyrix Personal Monitor for Windows 10 can be found here.