Know The Best Way To Monitor Your Children System Usage On Windows 8
2015-09-22
With the support of Windows 8 family safety feature allow you to monitor your children computer usage easily. You can have best features like blocking unwanted sites, games and other useless features to your children. There are a lot more feature to monitor your child usage, all you need to do is, just add category as child while creating new account.
When you create a new user account in Windows 8, you'll be able to designate it as a child's account. This enables the Family Safety feature.
How To create Child Account?
Go to windows 8 PC settings and create a user account for children. You can create easily by seeing below image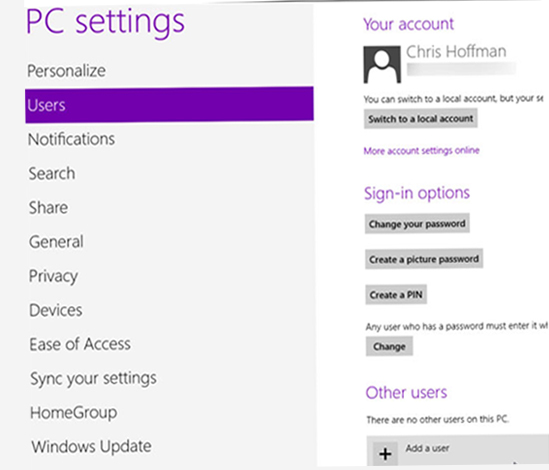 At the time of creation enable 'Is this is a child's account?' and turn on family safety to monitor and get reports of your child usage.
How To view the reportrs?
Go through the website
familysafety.microsoft.com
and give your window 8 Pc credentials and you can view the reports and have the permission to do necessary edits over there. You can add multiple accesses on reports and edits too.
You can get reports on weekly basis. All it includes what are the websites visited by your child and what information shared, downloaded etc.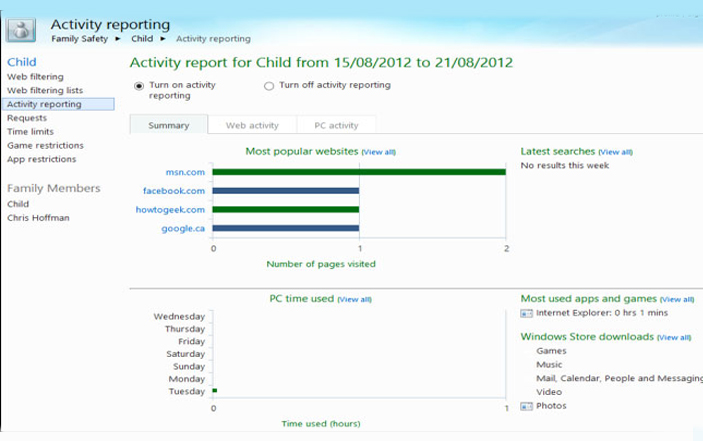 It is good to give a chance to your children to access windows PC and after that better to place restrictions over the usage of your children.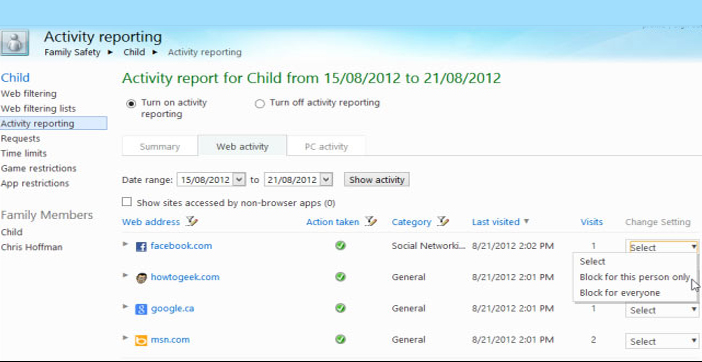 You can turn off the activities and restriction for a certain period of time or you can resume all.
How To controlling the Usage?
Go to  Edit Settings link for a child  customize options and there go for family settings.
You can set level of filtering websites and time laps.
By setting time limit you can have a chance to restrict their usage to certain period of time.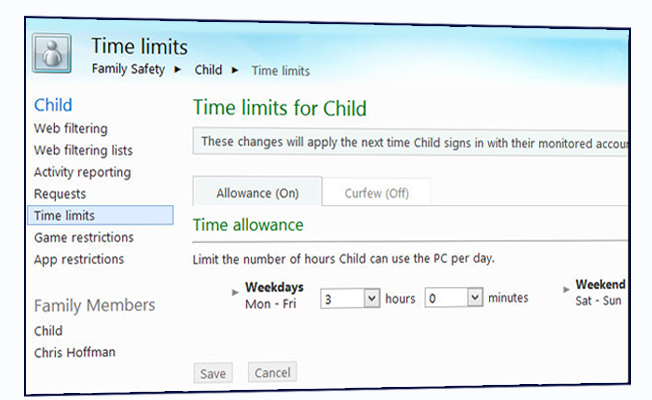 You can have a chance to block apps, websites permanently to avoid usage by the children.