Main Features of the Spyrix Free Keylogger
2015-01-21
The spyrix allows complete monitoring of all activities on the computer. The software solves parents issue of wondering what the child does in the internet. It will give the parent full knowledge of what the child does at every point of time in the system. The beauty of this software is that it is password protected. Although the software runs in the background and cannot be detected by the child, he won't be able to enter the application without a password.
It is also useful for employers in monitoring the activities of employees, ensuring that working time is not spent on personal deals and research; it can also help in monitoring leakage of information and correspondence.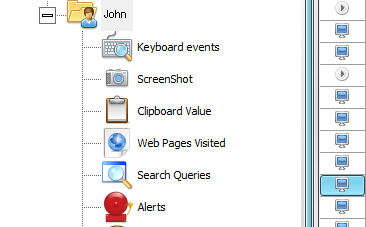 The main features of the Spyrix free keylogger are
1. Invisible mode
2. Undetected by antivirus software
3. Captures screenshots at certain interval
4. Monitors applications activities
5. Records all keystrokes (passwords inclusive)
For those who seek additional monitoring of a computer, the
Spyrix free keylogger
can be upgraded to Spyrix Personal Monitor for a little fee. This upgrade is a powerful programme that has more monitoring capability than the free version. It has all the main features present in the free version and many more that are though present in the spyrix free keylogger but locked. It is the perfect monitoring software that includes the monitoring of activities in social networks such as Twitter, Facebook, MySpace, activities in IM messengers and can send all reports to your email undetected. Just like the free
Keylogger
, it is undetected by the antivirus and requires a password to uninstall or deactivate the software.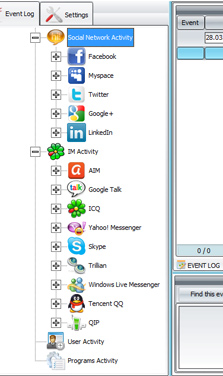 Additional features includes:
1. Remote monitoring
2. Facebook monitoring
3. Twitter Monitoring
4. Google + monitoring
5. Skype Monitoring
6. MSN monitoring
7. Monitoring of blacklist URLs and keywords
8. Screenshots
9. Search engine monitoring
10. External device monitoring
The interface of spyrix free keylogger is intuitive. All tools are placed by the side in a tree view. Each of the tools can be easily configured and the configuration is well explained in the settings tab. It does not require any tech support to use the interface. You also get the option to adjust the quality of the screenshots. The program can be totally hidden. It does not even shown up in the task manager and can be hidden from the desktop as well as notification bar. You can bring all these back with a single keystroke.