Parental Control Software
2013-06-05
In the 21 century, parents are trying hard to balance between the importance of internet and the dangers posed by it. This is because it contains all sorts of information that can either build or destroy their future. It is very difficult to always monitor what your child does on the internet on daily occasions. Parental control software is the only solution to such problems. This program is used to filter out any explicit sites that may contain adult materials. Apart from filtering out irrelevant sites, this software makes it easy for your children to do the surfing on their own. This enables them to explore on their own, satisfying their psychological thought of independency.
Parental control software is also used to control online games played by your children. This is to ensure that they are not lured into games that try to encourage immorality like gambling. Most of websites being introduced on the internet are usually directed towards teenagers. This is because they are always ready to learn and understand their bodies. This may result to negative effects if this websites are not blocked on their smart phones or PCs. If they access such materials, they can be addicts before they even realize it. New products which might be harmful to their bodies are posted on these irrelevant sites. Due to their innocence, they can end up buying them and trying them on.
Irrelevant sites and keywords that are likely to be contained in these sites are fed into the parental control software such that whenever they try to search them they are automatically blocked. This software can be used to limit the time that your child spends on a PC. This is to ensure that they are involved with other outdoor activities for the sake of their health. Such programs also are very useful when it comes to the prevention of malicious sites that might interfere with the normal working of your PC. They usually alert the user before accessing the sites.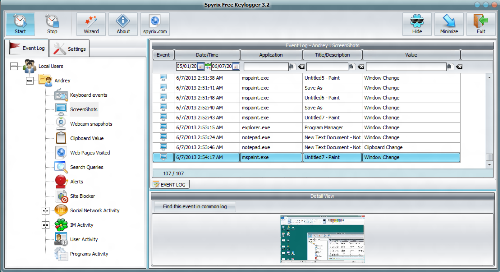 Parental control software has varied function that ensure that it protects your child as well as monitors activities done online and offline. Some features are able to spy on the user without their knowledge. Recording keystrokes, screen captures and recovery of passwords logged in while surfing enables the parent to monitor their children closely without raising suspicions or arguments. This software can access all kind of information that is feed in computer including the mails sent and social media chatting rooms.
Spyrix Free Keylogger
contains most of these features so as to ensure that your child is secure online.
Parental control softwareis very convenient as it performs its activities without being noted by the user. Passwords are also used so as to keep the information from unauthorized persons. Smartphone parental spyware enables parent to monitor all types of calls, sites and text in a Smartphone. One can also offer to block offensives texts or calls in these phones. More information about how they work is readily available reliable sites. Free trial versions are also provided on these sites.