Webwatcher monitoring software
2015-12-22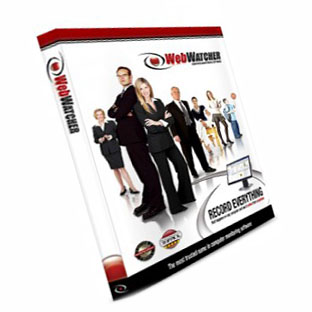 Webwatcher is a name that stands tall in the business of spouse monitoring software-- website blocking, vigorous filtering of web content, remote administration of the monitored PC, and superior reporting features. For companies like Awareness Technologies—based in Los Angeles--- which has been in the business of surveillance software production since 1996, making a big statement  in this industry would be less of a herculean task.
The process of installation of the monitor requires access to the child's computer once or thereabout. With WebWatcher, monitoring technology such as keylogging is included and some antivirus may consider it to be harmful with respect to its behavior. The installer does a good job by warning you about the possibility of this problem and it also provides an explanation on how to overcome it.
Basic Monitoring
When the initial installation is complete, there will be no need to touch the monitored computer again except you want to do the installation of the product. In line with that, you will be required to press a specific key combination and also the password which will then pop up a small local client. Note that all the necessary configuration is done through the local web portal, so also is the reporting.
Webwatcher does a proper recording of the websites visited, all web searches, all programs launched, and all email and IM conservations. Additionally, all periodic screenshots are taken, detailed monitoring for MySpace and Facebook, and also the recording of all keystrokes. All of these is done out of the box.
All users are given the same measure of treatment by default. However, parents can opt to define multiple profiles with separate settings. Take for instance, a parent who shares the same computer with his or her children can decide to define parent profile and put off all the monitoring for that specific profile.
Unvisible
The software can go into hiding and consequently becomes invisible in the window Task Manager, Add/Remove Programs or Process List, and System Tray. The software carries out its function in a secret way without draining any other important system resources or even bandwidth.
And when you need to uninstall the application, you will require the input of hotkeys and entering the correct administrative password. With this combined and added security features, it becomes pretty difficult for the monitored spouse to tamper with the app's hidden operations.
Important Notifications and Screenshots
Parents are notified of certain online activities owning to WebWatcher's special feature. An alert can be emailed when a child visits sites that correspond to three dozen web categories—even several sub-categories.
The parent also have the opportunity to set the number of "alert words" that relates to any categories.
An immediate notification can be selected by parents for each alert word category to cater for violation or a couple of notifications over a period of time. The notification email consists of a link for that parent to see the actual context that led to the trigger of the alert. Furthermore, WebWatcher has the capacity to take a screenshot whenever an alert word is viewed, typed—or even both.
Periodically, the Smart Camera will take a snap screenshot the moment specific programs are being activated. There is quite an array of predefined list of program resources in different categories—file sharing, Web browsers, email. There is also the possibility of adding specific programs by parents which can be done manually. The screenshot is taken every 10 seconds by default, for maximum time duration of 90 minutes. It is possible to change the time interval or maximum on a per-program basis if the parent decides to.
Web Site and Blocking Program
Though not its primary function, web content filtering remains an option in WebWatcher.
WebWatcher has the definition of 35 website categories and several sub-categories. If a child tries to visit a blocked site, a default message immediately pops up with the message "The page has been blocked per your company's Internet policy." With a request customization from Awareness Technologies, parents have the option to change that message or eliminate it completely.
But on a second thought, program blocking has been proved to have a porous penetration. I did a definition of the schedule profile that will last the entire day—except for the important five minutes before midnight—and I subsequently assign window solitaire program to that particular schedule. Afterward, I did the verification that SOL.EXE was prohibited from running. But there was no issue doing a run of a renamed copy.
What makes this program thick is the fact that it can monitor all activity without one's knowledge. The moment parents start to indulging in program blocking or web content filtering, that advantage of stealth vanishes. It is my candid advice you leave it turned off. Kids that are not aware they are being monitored will never opt for an off-brand browser as a means to escape monitoring. As a reminder, keylogger and screenshot will bring to the open exactly what's going on in spite of the browser that is used.
Well-detailed Remote Reports
The storing of log data is done effortless online by WebWatcher, which make it easy for parents to view the logs from any internet-enabled PC.
The recorded data is really extensive. Email conversations and web-based systems are recorded for incoming and outgoing messages. It doesn't end there, the recording of all IM conversations with AIM, MSN Messenger or Yahoo is also done. Peradventure alert words are detected in IM or email, all be well displayed in the list of messages and it is also highlighted in the totality of the text message.
Parents also have the opportunity to view a long list of all the sites visited, including searches performed, with a stamp, dates/time and also the name of the user.
Aside from the specific monitoring that takes place, WebWatcher performs a recording of all keystroke. A display of a complete list of key types revels—Backspace, Esc, Enter, including non-character keys and also the formatted view of text that ensued.
WebWatcher gives a special attention to MySpace and Facebook. It also records all the messages and chat conversations and also pages viewed. It additionally takes a periodic screenshot.
Dashboard Overview
The dashboard provides you with a graphical display with over 30 summary items in the form of pie chart, line graph, bar chart, or even list. Take, for instance, a parent can go ahead and view a list of the top alert words; a chart of the site frequently used by duration, or may be a graph of the most sites that is allowed.
With the different items display trends that are in usage over a period of time help parents with the notification of a steady rise in alert word detection or policy violation. It is possible for a parent to restore a little bit of policy violation when they stick to dashboard view except it reveals misbehavior.
Licensing/Upgrades/Support
For each of your purchases, the app is licensed for installation on one computer system. Free live chats are eligible for patrons with technical support as soon as you contact them. You can have VIP support for a particular fee which is added
The chat tech support requests are known for their fast responses, but some responses may include canned answers. More so, the frequent responses to most of the questions brought forward were redirected to watch a video.