Should parents snoop on their kids online?
2016-05-13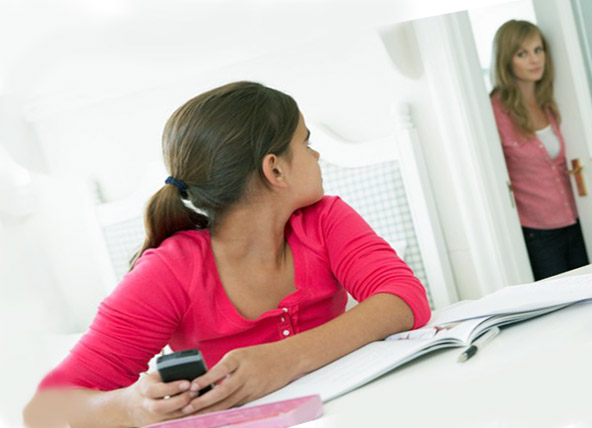 The internet has caught up with the younger generation in America today. As of now, most of the American children have access to the internet, at home as well as on their mobiles. This has started posing many problems for the parents. They are in a dilemma as to how to monitor the online behavior of their kids. Should they monitor their kids' movements, the websites they visit, or their social media activities? Or should they be leaving their teenage kids a realm of privacy?

As per the survey conducted by the Pew Internet Project, a majority of American children in the age bracket of 12 years to 17 years had access to cell phones in 2012. More than 50% of these cell phones were smart devices having access to the Internet, social media, and email. Today, children as young as the fifth graders have access to their first mobiles.
However, parents do have the means to track their children's activities on their computers and mobiles. The Internet presents them with a host of free or inexpensive options in this regard.
Most of the common operating systems have parental control features. The Internet service providers have provisions for parents to block inappropriate websites. Parents can use the paid app such as mSpy for blocking sites and setting time limits. This app can send notifications to parents about the sites visited by their children.
Parents can use the paid app such as mSpy for blocking sites and setting time limits. This app can send notifications to parents about the sites visited by their children.
Parents can make use of location-tracking features of mSpy for determining the location of their child's mobile.
In case the parents feel the need to go further deep into the matter, they can make use of other advanced functions included in mSpy. This app goes a lot further than just determining the location and setting parental controls. You will be able to monitor whom the kids are corresponding with on the social media. It also allows you to see what they are posting on sites such as Facebook, Twitter, and Instagram.
As per Common Sense Media, about three-fourths of teenagers in the age group of 13 years to 17 years have at least one social media account. About 60% kids say they text every day. Parents worrying about their kids' interactions online can receive notifications from mSpy whenever their child receives or sends friend requests, tag photos, or use certain words.
Raising kids is not that easy. You have to be part of the evolving village to be able to do so perfectly.  Every parent is concerned about protecting their children from strangers and bullies. In this internet age, the bullies have taken a different form. There are online bullies today. It depends on the choices one makes as first-time social users.
Caroline Kerr, a parenting editor at Common Sense Media, feels that child-monitoring apps can play on the parent's fears. According to her, children use social media safely. Stranger danger is not that big a risk.
She feels that cyber-bullying has far-reaching capabilities as far as risk to children is concerned. She opines that media monitoring technology might not be of that much help in resolving this issue. Kids are more conversant with technology in comparison with their parents. In case you rely solely on online monitoring of your kids, you run the risk of getting a false sense of security. A smart kid would be able to defeat any technology quite easily. The companies may say they cannot. However, the kids can do it.
She suggests that one should not use technology to snoop on the kid's digital activities. In fact, discussing boundaries and appropriate online behavior with children can be of greater help. Parents should dole out the features sparingly when the phone is new and gradually extend it when the child understands the rules as well as the consequences.
Jen Nessel is a communications coordinator for the Center for Constitutional Rights in New York. She, as a mother of an eight-year old boy feels that fear is the basis of many parenting decisions. According to her, parents should relax a bit, as the world is a safer place in comparison with the pre-digital age.
She is of the opinion that kids should make mistakes and learn from them. You should protect your child from many things in the world until the child attains a certain age. You can use parent control features on the computers as well as the smart phones. However, monitoring a child's personal media use is something different. She agrees that parents are in a position to monitor their media use constantly. However, that does not mean they should do so. You should keep your child safe. However, at the same time, they too deserve their moments of privacy.